Clients on Basic, Professional and Advanced trading accounts participate in the loyalty program from Strifor and receive up to 18% per annum on the funds in the trading account - 1.5% every month!
How it works?
Interest is charged on funds not involved in trading. Every day the amount of interest is calculated and at the end of the month it is summed up and accrued.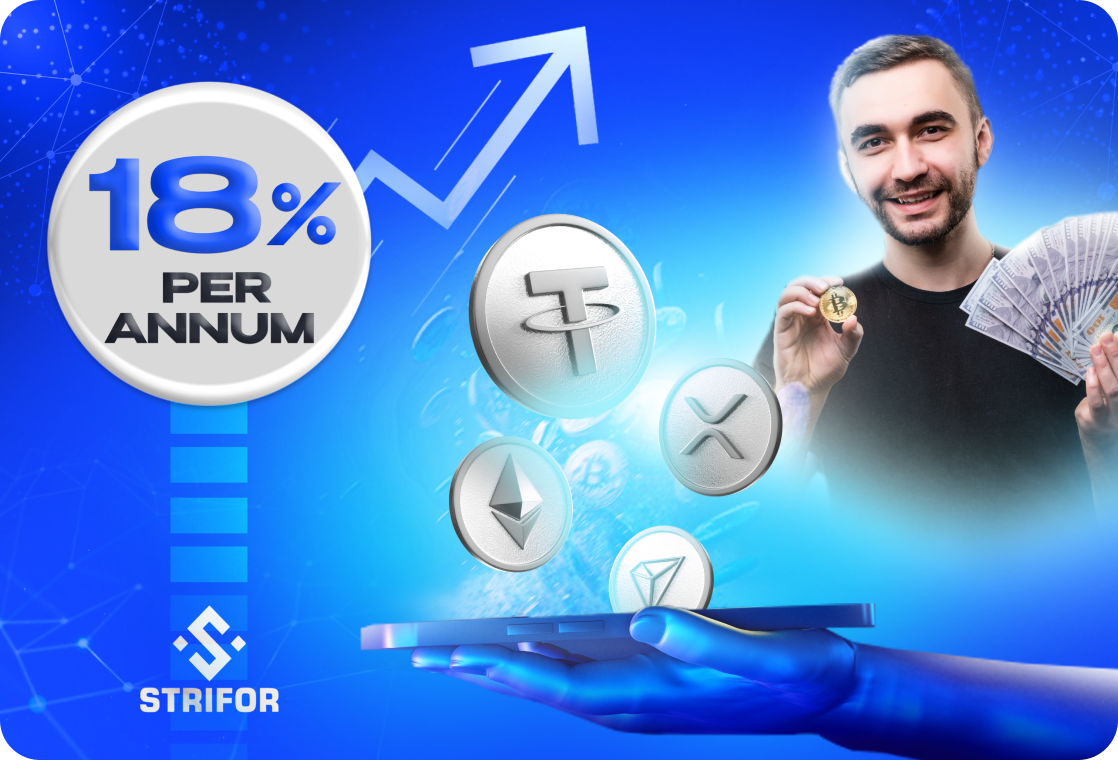 Can I withdraw this money?
For active clients - yes! In the billing month, the client made transactions on forex/metals with a total volume of 5 lots for every 1000 free funds on which the interest was accrued. If the condition for working out lots for the month is not met, the accrued interest is written off. The verification of the fulfillment of the condition occurs when funds are withdrawn from the trading account.
*if you had a withdrawal in the billing month, then interest for this month is not charged.
We are constantly working on improving our services and have added a savings system to the loyalty
program for changing the type of account. Now all deposits are taken into account to increase the level
of the account, and not just the account balance! To change the type of account, please send an email
request to help@strifor.ltd